Deleted documents from the computer can be rescued with the help of programs to recover files. There are several software on the market that does a deep scan of the HD for deleted items, with support for multiple file systems. Most of these computer apps have a free version, limited to certain restorable megabytes at no cost. Still, it may be enough to recover lost documents, photos, and videos that may still have left traces in memory. Here are five recovery programs for Windows PCs, Linux and MacOS. For the data recovery software this is important.
Recuva
Built by Piriform, the same developer of CCleaner, Recuva is a program focused on recovering deleted files anywhere on the PC. Although it does not have a very beautiful design, the software remains one of the main options to find photos, videos, documents and all kinds of a lost item, either in the HD of the PC or in an external device, such as pen drives and external HD. The free version offers the main functions and is available for Windows 10, 8.1, 7, Vista and even the old Windows XP. There is also a portable version, which does not require installation.
Disk Drill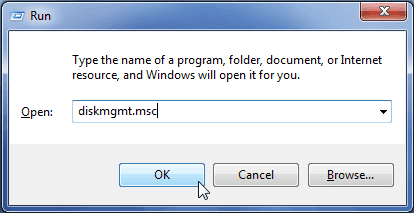 The Disk Drill, the Cleverfiles, is a software easier to use and more attractive design. It finds duplicate files and works quickly: in a few seconds, it already displays gigabytes of erased data, all organized into folders. In addition, it offers extra tools for, for example, rebuilding a corrupted partition. The app also lets you scan an Android or iPhone (iOS) phone connected to your computer. In the free version for Windows or MacOS, it is possible to recover up to 500 MB for more data; it is necessary to pay for the Pro version.
EaseUS Data Recovery Wizard
The EaseUS Data Recovery Wizard is a program with nice visual and versatile functionality: it promises to recover data even from a deleted partition, hidden, lost or RAW format. In addition, it allows you to scan storage devices connected via USB port and release up to 500 MB of recovery in the free versions for Windows and MacOS, plus an additional 1.5 GB for sharing the program link in social networks.
TestDisk
TestDisk is an open source tool that provides the main functions expected for data recovery. Totally free, the software has versions for Windows, macOS, Linux and even for classic DOS. The program allows you to recover and rebuild the HD boot sector, and fix problematic partitions and recover all deleted files from FAT, exFAT, NTFS and ext2 systems. However, the interface may scare early users, since the operation is entire via the command line.
Stellar Data Recovery
The Stellar Data Recovery is one of the most famous restaurateurs of files to the computer. The software has a vast amount of functions, allowing you to scan, find and recover lost items in HD, SSD, pen drive, memory cards and other external devices, as well as e-mail directories stored on your PC. Its great asset is to allow you to select, before analysis, the type of file you are looking for, something that shortens scan time and speeds recovery. The program allows you to restore up to 1 GB of data in the free version for Windows and Mac.